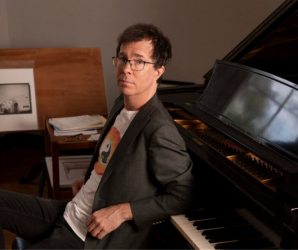 TUESDAY, OCTOBER 10, 2023 @ 7:30 PM
Ben Folds is widely regarded as one of the major music influencers of our generation.  He's created an enormous body of genre-bending music that includes pop albums with Ben Folds Five, multiple solo albums, and numerous collaborative records.  He tours as a pop artist, while also performing with some of the world's greatest symphony orchestras, and currently serving as the first ever Artistic Advisor to the National Symphony Orchestra at the Kennedy Center.  A New York Times Best Selling author and podcast host, frequently guest stars in film and TV, and recently earned an Emmy nomination for his composition of a new theme song for a popular Peanuts TV special. The multi-platinum selling singer, songwriter and pianist brings his first studio album in eight years, What Matters Most to Conway for one incredible night of music.  Recorded in East Nashville with co-producer Joe Pisapia, the album is a bold, timely, cinematic work, one that examines the tragic and the absurd in equal measure as it reckons with hope and despair, gratitude and loss, identity, and perspective.
This event will be held at the new Windgate Center for Fine and Performing Arts on the UCA campus.