Welcome to National History Day Arkansas!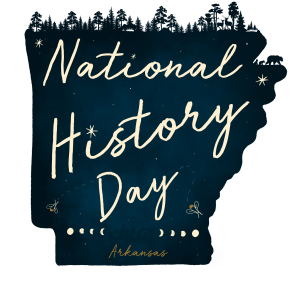 The National History Day (NHD) program offers exciting ways to study history and learn about issues, ideas, people, and events that matter to you. And you have opportunities to express what you have learned through creative and original dramatic performances, media presentations, research papers, exhibits, or websites.  Through History Day, you become an expert on a topic that you care about while learning and applying the skills used by historians.
Students who advance to district, state, and national competitions meet students from other schools, exchange ideas, and share the results of their work. The first and second place winners of the state contest advance to the national competition at the University of Maryland just outside of Washington D.C.
Ready to work on your project?  Choose a topic from the list below!
 Virtual Contest Guidelines for 2020-2021 
Contest Rules (new!)
Research