Program Description
UCA in Rwanda seeks to immerse students in the history and culture of Rwanda through engagement with texts, films, museums, national parks, and the Rwandan people. Students will visit significant locations within the country including the capitol city of Kigali, the National Genocide Memorial, the Nyungwe rainforest, Lake Kivu, and Akagera National Park. Students will have multiple days participating in service-learning activities related to science education and community development. Throughout the program, students will be exposed to and have opportunities to explore and investigate the unique culture, flora, and fauna of Rwanda. Students will contextualize the colonial creation of race in Rwanda *analyzing the contributing factors leading to the 1994 genocide against the Tutsi, explore the role the traditional gacaca courts functioned regarding restorative justice following the 1994 genocide, explore the rich flora and fauna of the Albertine Rift Valley, the Virunga mountains, and Akagera savannah, and interrogate the intersections of ecotourism and conservation efforts.
Anticipated Locations: Kigali, Nyungwe Rainforest, Gisenyi, Akagera National Park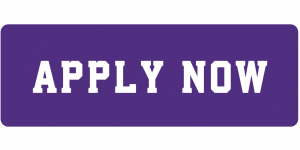 Health and Safety 
Students registering for programs agree to the following: I understand that UCA does not control requirements of vendors, universities, and other stakeholders for study abroad programing. Should a vendor or organization require masks, vaccinations, quarantine, or other measures regarding COVID 19, I agree to follow these requirements. While UCA and its partners will work to update students, it is ultimately the student's responsibility to take measures to protect themselves from the spread of disease.
Students must attend one health and safety meeting in the spring semester. Meeting dates will be announced after the program deadlines.
Participants will be enrolled in comprehensive international insurance for the duration of programming. It is the student's responsibility to extend insurance cover if they extend the UCA program dates abroad.
---
Course Offerings
Dr. Leah Horton: Associate Dean, Honors College
WLAN 2315 Cultural Studies
Honors 3110 Junior Seminar credit also available*
Dr. Candice Thomas, Lecturer, Biology
BIOL 4390 Special Topics
Honors 3110 Junior Seminar credit also available*
*Honors students may contact Dr. Patricia Smith in the Honors College for more information. The course approval form must be signed be Dr. Smith if the class taken abroad is to return as Honors Credit.
---
Important Dates
Tentative Travel Dates:  May 15, 2023 – June 4, 2023
Program Application Open Date: September 15, 2022
Application and Deposit Deadline: February 3, 2023
Mandatory Health And Safety Meeting for Study Abroad – TBA
---
Faculty Leaders
Leah Horton, Ph.D.  • LSC 043 • 501-450-5298
Dr. Candice Thomas • LSC 141 • (501) 450-3319
---
Program Cost
2023 program cost for UCA in Rwanda can be found here.
For information about international insurance coverage: https://uca.edu/globalstudy/health-and-safety/
---
Learn Kinyarwanda
Practice some Kinyarwanda before your trip with our Basic Kinyarwanda Translations cheat sheet.