The UCA Foundation honors and recognizes donors for their continued support of the University of Central Arkansas through membership in two different giving circles.  Membership is achieved through contributions of cash to UCA's annual fund, the UCA Fund.  Every scholarship that is awarded, every faculty grant that is funded, and every emergency student need that is met is made possible through donations to the UCA Fund.
Leadership Circle
The Leadership Circle recognizes donors who have made an extraordinary commitment to UCA students and faculty with a gift of $1,000 or more to the UCA Fund.  Through their generous contributions, Leadership Circle members are supporting the mission and vision of UCA and leading the charge towards national leadership and regional prominence.  Membership in this society starts the day you make your gift.
Sustainers Circle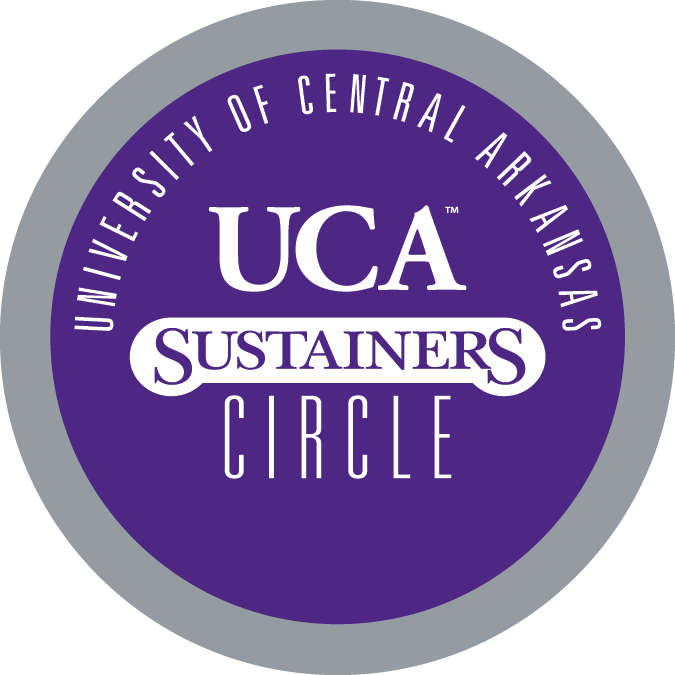 UCA Sustainers are individuals who have made a gift, of any amount, to the UCA Fund for three or more consecutive years.   Students and faculty depend on this group of dedicated donors for their unwavering support of UCA's annual fund, which is the cornerstone of all fundraising efforts.  In order to continue membership in the Sustainers Circle, donors renew their gift to the UCA Fund each year.  Membership in this circle starts in the fall proceeding the third consecutive gift, renewing every fall thereafter.
For more information about either of these groups, contact Haley Fowler, Director of Annual Giving.