For External Events (Non-UCA):
To start the reservation process, please fill out our online UCA Conference Services Reservation Form.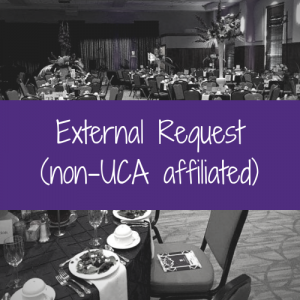 ---
 Everyone reserving a space must submit this form to UCA Conference Services at least 2 weeks prior to the requested date. All required forms must be completed and submitted before a reservation can be confirmed – once submitted, the Conference Services staff will reach out within 2-5 business days with an approval status.