Welcome, UCA Alumni!
You're no longer students – you are alumni! Keep in touch with your alma mater through the UCA Alumni Association. We invite you to sign up for your recent graduate membership today! For only $15 you are entitled to all benefits of membership.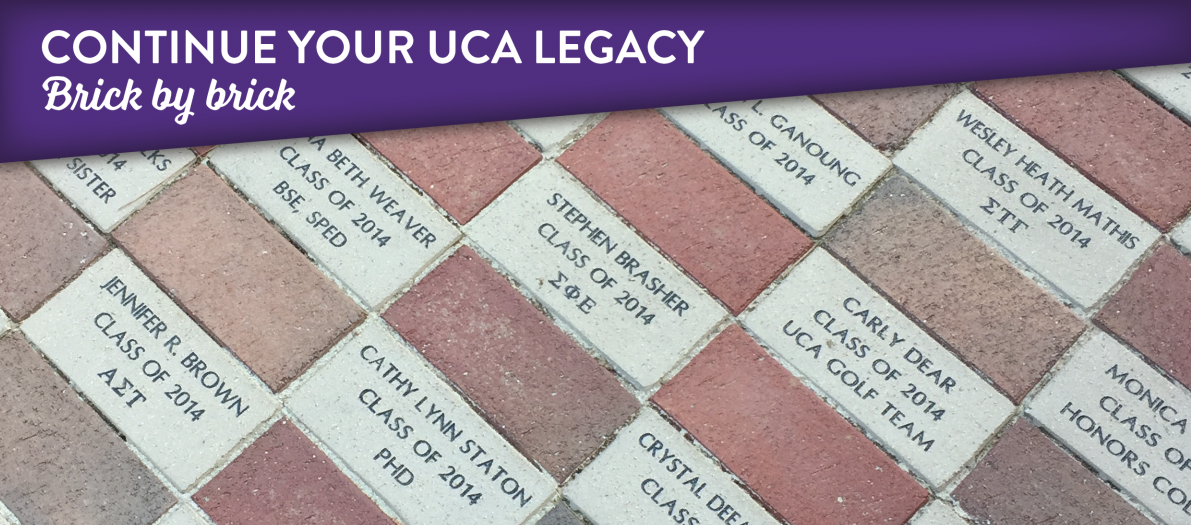 Be a part of the tradition with the UCA Legacy Walk 
Mark your experience at UCA with a personalized brick on the Legacy Walk. All graduates are invited to become a part of history by adding his or her name to the walk at the amphitheater. Family and friends can also purchase one for a loved one.  Bricks are $100 each.  Each light gray brick is 4×8 inches.