What is a Torchbearer? | Ways to Give | Choose Your Fund | Give Now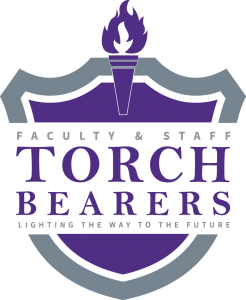 What is a Torchbearer?
The University of Central Arkansas Faculty and Staff Campaign provides an opportunity for employees to show their support for the university through annual giving. Your gift can be made through a variety of channels, including payroll deduction, and designated to a fund or multiple funds of your choice.
Vital to Student Success
Most importantly, your gift will help engage, challenge, and prepare our students for their future. When we invest in our university and students, others follow suit.
An Inspiration to Others
Regardless of size, any contribution can have a huge impact on a student's life. Gifts can support scholarships, department needs, emergency grants, student travel, student organizations and many other areas of need.
Proud Supporters of UCA
Show your pride! Give a gift and count yourself among those who don't just say they believe in UCA and its mission – they show it.

Ways to Give
Make a one-time gift by cash, check, credit card, or online.
Sign up for Payroll Deduction. Click here for the online form.
Choose Your Fund
Find the list of more than 600 funds you can give to here!