Arkansas Department of Education:
Information about state standards, license requirements, educational resources, and teacher professional development opportunities can all be found by visiting the Arkansas Department of Education website. For economics and other social science educators, the social studies site page on the ADE website has a wealth of information and resources, as well as contact information for your ADE Social Studies Specialist, Melissa Starkey. 
Arkansas Department of Higher Education:
The State Teacher Education Program (STEP) provides assistance for eligible teachers with repayment of outstanding federal student loans. Loan repayment for federal student loans in the amount of three thousand dollars ($3,000) per year for each year a licensed teacher teaches in a public school located in a geographical area of the state designated as having a critical shortage of teachers OR in a subject matter area designated as having a critical shortage of teachers. Additional loan repayment for federal student loans in the amount of one thousand dollars ($1,000) per year for each year a licensed minority teacher teaches in a public school located in a geographical area of the state designated as having a critical shortage of teachers and/or in a subject matter area designated as having a critical shortage of teachers in Arkansas. Total term of federal student loan repayment shall not exceed three years.
The Teacher Opportunity Program (TOP) offers tuition reimbursement grants to Arkansas teachers and administrators. Teachers and administrators may apply for reimbursement of out-of-pocket expenses paid for up to six (6) college credit hours completed for each academic year, not to exceed $3000.
Arkansas Game & Fish Commission
Rural Services Education Grants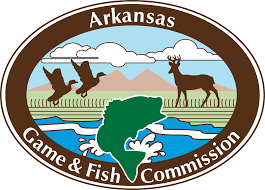 Fines collected from Arkansas Game & Fish Commission (AGFC) game law convictions are used in Arkansas to fund educational programs focused on fish, wildlife and conservation in Arkansas counties. A school district or conservation district that wants to receive this fine money may submit an application on the form provided by the Division of Rural Services. Some possible programs that meet funding criteria include travel expenses from field trips to AGFC Nature Centers, Conservation Education Centers and Wildlife Management Areas as well as specialized AGFC conservation education/educator training workshops.
Arkansas Humanities Council
The Arkansas Humanities Council awards grants that encourage nonprofit groups and organizations to plan, conduct, and evaluate or to participate in projects in the humanities for Arkansas. These grants include:
Arkansas Securities Department
With the passage of Acts 39 and 948 of 2003, the Arkansas Legislature appropriated funds for a grant-award program administered by the Arkansas Securities Commissioner. The grants are available to programs in Arkansas for the purpose of providing securities/investment education to teachers and students about the securities industry, the stock markets, and investment decision-making.
Eligible applicants are public schools and non-profit groups (IRC § 501(c)(3) tax-exempt organizations) that provide investment education to students in grades 5 through 12.
Arkansas State Teachers Association
The ASTA classroom grants are available to all educators in Arkansas. Classroom grants can be used for a variety of projects and materials, including but not limited to books, software, calculators, math manipulatives, art supplies, audio-visual equipment, and lab materials. Teachers awarded classroom grants will be reimbursed for up to $500 in approved expenses.
Teacher scholarships are available to all educators in Arkansas. Tuition, books, conference or workshop registration fees, or travel expenses to professional development activities. The number of teacher scholarships awarded will depend on the total number of applicants. Teacher scholarships are available for up to $500.
Arkansas STEM Coalition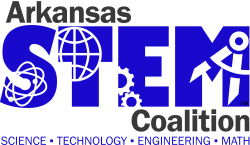 The Arkansas Science, Technology, Engineering, and Mathematics coalition  is a statewide partnership of corporate, education, government, and community sectors that work to support STEM teaching and learning in order to expand the economy of Arkansas and produce higher paying jobs. They offer a variety of services and programming to Arkansas teachers and students including a Laptop Loan Program, STEM Girls Leadership Conference, and Science Equipment Grants.
Donors Choose:
Teachers can create an account at Donors Choose in order to provide information about their classroom to supporters and request resources for classroom projects and activities. To learn more and hear what other K-12 teachers have to say about the program, visit the website here: https://www.donorschoose.org/teachers. 
Economics Arkansas:
Donna K Wright Stock Market Game Scholarship
Do you have a creative approach to teaching economics, personal finance, or entrepreneurship? Would funding help make that creative idea a reality? Consider applying for a grant through the Economics Arkansas (EA) Teacher Grant Program. EA offers multiple grant cycles throughout the year with awards up to $500.
Foundation for Teaching Economics: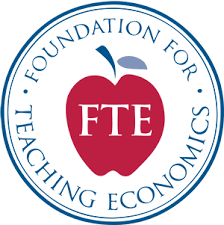 Foundation for Teaching Economics (FTE) offers multi-day residential seminars around the United States that cover a variety of economic topics. Each seminar covers multiple lesson plans that include background content outlines, student activities and simulations, and source lists.  Participants are introduced to the curriculum units through involvement in lessons and simulations from each of the units.
In Economics Online for Teachers, FTE has adapted interactive methodology to the virtual classroom by using asynchronous interaction; practice problems with one-on-one feedback from nationally acclaimed instructors; the national voluntary content standards in economics; and the resources of the internet. During this eight week online course, EOFT promises to increase your confidence in teaching the fundamentals of economics.
National Science Foundation
Robert Noyce Teacher Scholarship Program
Seeks to encourage talented science, technology, engineering, and mathematics (STEM) majors and professionals to become K-12 mathematics and science (including engineering and computer science) teachers. The program invites creative and innovative proposals that address the critical need for recruiting and preparing highly effective elementary and secondary science and mathematics teachers in high-need local educational agencies.
Advanced Technological Education  (ATE)
The Advanced Technological Education (ATE) program focuses on the education of technicians for the high-technology fields. The program involves partnerships between academic institutions (grades 7-12, higher education) and industry to promote improvement in the education of science and engineering technicians at the undergraduate and secondary institution school levels. The ATE program supports curriculum development; professional development of college faculty and secondary school teachers; career pathways; and other activities. The program invites research proposals that advance the knowledge base related to technician education.
US Department of Education
The Teacher Education Assistance for College and Higher Education (TEACH) Grant is a merit based Federal Title IV program designed to encourage highly qualified teachers to serve in low-income schools in high-need areas.