20th Annual Veterans Day Celebration
November 9, 2017
1:00 p.m.
McAlister Hall Lawn
(Rain Location: McCastlain )
University of Central Arkansas
Ceremony honoring veterans will begin at 1:40 p.m.
Ceremony Speakers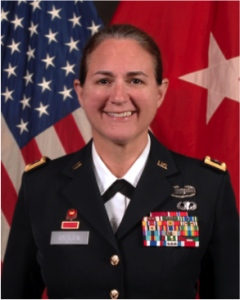 General Anslow
General Anslow was commissioned in the Corps of Engineers at West Point, New York in 1989. She deployed as a platoon leader with the 100th Engineer Company during Desert Shield/Desert Storm. In 1993 she became a member of the Arkansas Army National Guard. She commanded and deployed the 875th Engineer Battalion, Arkansas Army National Guard during Operation Iraqi Freedom 06-07. During the Surge Operations the Battalion also served as the Task Force Engineers for the 3rd Infantry Division. In 2012 she was promoted to Brigadier General, her previous assignments include JFHQ and Army Commander for the Arkansas Army National Guard, Deputy Commanding General, Division East, First United States Army, and a year-long deployment to Kosovo where she served as the Chief of Staff, KFOR, the multi-national peace keeping force. She is currently assigned as Special Assistant to the Vice, Chief of National Guard Bureau in Arlington, VA.
Justice Josephine Linker Hart
In a statewide election held in 2012, Justice Josephine Linker Hart was chosen by the people to serve as a Justice on the Arkansas Supreme Court. Justice Hart was born and raised on a farm in Russellville, Arkansas. She graduated from Russellville High School. Justice Hart received a Bachelor of Arts degree from Arkansas Tech University and a Juris Doctorate degree from the University of Arkansas-Fayetteville School of Law.
Justice Hart served as an Assistant Adjutant General in the United States Army and achieved the rank of Colonel in the Judge Advocate General Corps, better known as the JAG. She practiced law for twenty-six years with Gregg, Hart, and Farris in Batesville, Arkansas. She was then elected by the people to the Arkansas Court of Appeals, where she served fourteen years prior to her election to the Supreme Court.
Celebration Highlights
Veterans Information Fair : companies and organizations that support and provide services to veterans
Free food
Free Give-aways
Vendor booths will open at 1 p.m. and the ceremony will begin at 1:40 p.m. Free food and refreshments will be available before and after the ceremony.
This event is free and open to the public.
For more information, contact committee chair David Williams. Contact University Relations and Creative Services for press information.
Would you like to become a sponsor or information vendor?
Complete the Veterans Day Sponsorship Form.
Thank you to our sponsors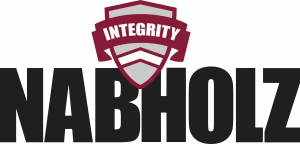 UCA STAFF SENATE
UCA BOOKSTORE
BEARS DEN PIZZA
CRAIN AUTOMOTIVE