Wordmark
The wordmark is a typeface treatment of the university's name in Adobe Garamond and has been modified from default type settings. Please use the official wordmark file rather than attempting to typeset it yourself. The TM symbol must be used with the wordmark, as shown.
The single-line wordmark should not be centered under the logo
Official wordmarks should be printed in official university colors (black is also acceptable). Alternative colors may be used when production restraints dictate color options.
Wordmark Letters
In addition to the wordmark and logo, use of the official "UCA" wordmark letters is acceptable. Use the official "UCA" wordmark letters rather than extracting the letters from the logo or re-typesetting.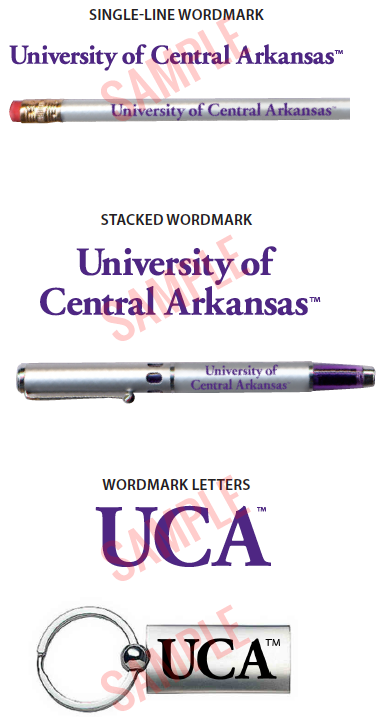 Continue to identifiers for university units.