Collaboration with the Conway Symphony Orchestra
Dr. Scott Austin is coordinating with the Conway Symphony for the March 11 performance: The Planets.  More information on this fabulous evening can be found at http://www.arkansasonline.com/news/2017/mar/09/symphony-concert-feature-look-planets/?f=rivervalley
UCA Google Hangout Seminar Series Featured in SPS Observer
The summer edition of the SPS Observer includes an article on the UCA Google Hangout Seminar Series. This series of seminars has been organized and championed by Dr. William Slaton. Over the last two years more than 20 speakers, from as far away as Australia, have given live presentations of their research to UCA students and faculty. The topics of these presentations range from the physics of bacteria to cosmic background radiation. Each of the presentations is available on YouTube and you can receive updates by following the twitter hashtag #GHOSeminar. The schedule for future seminars is at http://faculty.uca.edu/wvslaton/GHOSeminar.html. To read the article go to the summer edition of the SPS Observer.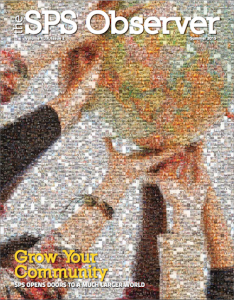 ________________________________________________________________________________________________________________
UCA to Host the MidSouth Chapter of the Acoustical Society of America
The Fall 2011 meeting of the MidSouth ASA Chapter will be held at the University of Central Arkansas on October 7-8, 2011. All scientists, engineers, acousticians, teachers and students who are interested in acoustics, sound or vibration may attend. Please pass this information along to your colleagues who may be interested. Click on the link below for more information.
link: www.acosc.org/RegChapters/MidSouth/
________________________________________________________________________________________________________________
Department of Physics and Astronomy has strong showing at
2011 Faculty Excellence Awards
Teaching Excellence Award Winner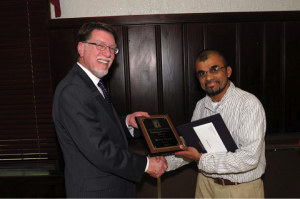 Dr. Balraj Menon, Assistant Professor of Physics was the recipient for the Teaching Excellence Award. Dr. Menon wants his students "to appreciate the beauty and excitement of scientific discovery." Menon's own passion for his field translates to the students, one of whom commented, "Many times I have visited his office to see him sitting at his desk with a large grin on his face scrawling on a piece of paper. I've come to recognize this face. It is when he has figured out a new, exciting, and innovative way of illustrating a difficult or misunderstood physics concept to his general education physics course." His enthusiasm to communicate the wonder of physics was evident to one faculty observer of his classes when Dr. Menon with much humor and happiness was willing to shock himself in a demonstration that introduced students to the idea of an electric field. Through a combination of thoughtful strategies and innovative technologies, Dr. Menon enables students in his physics courses to make deep connections. He uses core questions to anchor his teaching. He pays attention to common misconceptions and guides students through problem solving to resolve them. A student called him "exceptional at taking very complex ideas and breaking them down into smaller understandable pieces." Dr. Menon embeds technology in his courses as a critical learning tool. The chair of his department commented, "It is no exaggeration to say that Dr. Menon brought technology-based experimentation to our department. Balraj has the ability to design activities that enhance learning. I frequently hear students talking about the ways in which Dr. Menon's labs differ from others they have performed at UCA or elsewhere." Because Dr. Menon nurtures his student's curiosity and provides them with the intellectual tools to solve problems, the students respond. "The only complaint I ever get about Dr. Menon's classes is that seniors take all the slots," his chair reported.  "Students will wait semester after semester to take his classes."
Public Service Award Finalist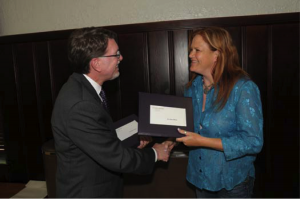 Dr. Debra Burris, Assistant Professor of Physics and Astronomy was a finalist for the Public Service Award. Dr. Burris has been active professionally and in community-focused activities for several years. A graduate of Atkins Public Schools, she has worked to assist the Atkins community following several economic setbacks including a plant closing, loss of poultry contracts, and a devastating tornado. Dr. Burris has given her time and supplied educational material on renewable energy to Gifted and Talented students. One program she has developed for the Atkins students is a geocaching series, allowing the students to learn about their town and the geology of the region. Her love of science leads her to participate in events that highlight the natural history of Arkansas. Dr. Burris is a participant in the Arkansas Master Naturalists program and serves as an ambassador of natural history. Dr. Burris is an avid equestrian, and she is part of an equestrian community that is volunteer-minded. She has organized equestrian exhibits and shows that benefit several worthwhile nonprofit organizations such as Arkansas Hospice, and a therapeutic riding facility in Pope County. Dr. Burris regards community service as a chance to "instill a curiosity about science that will lead to eagerness for learning and a love for community," she views the opportunity for volunteerism as a "privilege of her position."
Research, Scholarship and Creative Activity Award Finalist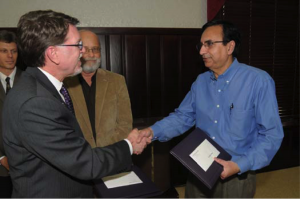 Dr. Rahul Mehta, Professor of Physics was a finalist for the Research, Scholarship, and Creative Activity Award. Dr. Mehta, has seen his research evolve in recent years from the study of collisions of accelerated ion beams with atoms of the samples to how the skeletal system responds and adapts to mechanical perturbations induced by microgravity. His current research concerns astronaut bone weakening while in microgravity, and impacts NASA's biomedical research and countermeasures program. His work has been funded by several grants in recent years from the Arkansas Space Grant Consortium, and he has collaborated with numerous other scholars worldwide. Of particular interest to the award committee was Professor Mehta's passion to mentor students and to produce, in his words, "successful scientists, engineers, and teachers." Notably, while Professor Mehta has himself published five papers since 2008, his undergraduate mentees have presented over 25 times in the same period.