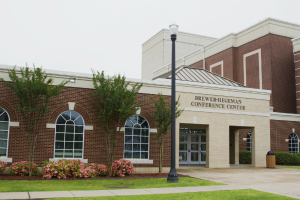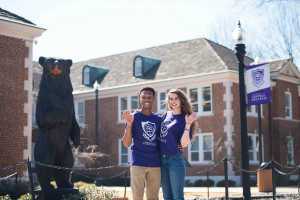 Arkansas Interdisciplinary Postsecondary Education Summit on Intellectual Disabilities
November 2-3, 2017
University of Central Arkansas

---
The University of Central Arkansas (UCA) is collaborating with the University of Memphis Institute on Disability (UMID) to host a summit for the state of Arkansas and surrounding area post-secondary institutions on inclusive higher education transition programs for students with intellectual disabilities.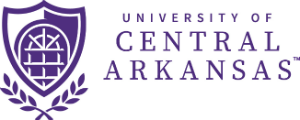 Summit Details
The purpose of the summit is to introduce institutions of higher education in Arkansas to the concepts of Interdisciplinary Post-Secondary Education (IPSE) programming and receive information from successful programs about how IPSE programs are providing opportunities for both students with intellectual disabilities and traditional students on campuses across America. The main goal of the summit is to encourage other institutions to explore and learn how IPSE programs can benefit its institution, both financially and in the spirit of diversity.
Learn to:
develop an inclusive post-secondary program for young adults with intellectual and developmental disabilities on your campus
promote capacity building and begin sustainability for TPSID programs
meet the needs of students with intellectual disabilities while providing true outreach to your surrounding communities
UMID is one of 25 Inclusive Post-Secondary Education (IPSE) programs currently funded by the Transition and Postsecondary Programs for Students with Intellectual Disabilities (TPSID). The movement towards inclusive post-secondary programs for young adults with intellectual and developmental disabilities are a direct outcome of the Higher Education Act of 2008.
The U.S. Department of Education in 2010 awarded 25 grants to higher education institutions to initiate the TPSID movement along with a grant to the National Coordinating Center for TPSID, known formally as ThinkCollege (thinkcollege.net). In 2015, the Department of Education funded a second round of grants to 25 institutions to promote capacity building and to begin sustainability for TPSID programs.
Currently, over 250 campuses across the country have chosen to develop postsecondary education programs and over 6,000 students are being served.  Arkansas has the opportunity to join in this movement.
---
Who should attend?
Educators and Administrators in Special Education
Vocational and Rehabilitation Professionals
Counseling and Psychology Professionals
Higher Education Professionals
Disability Support Specialists
Parents of Children with Intellectual Disabilities
We encourage you and your staff to join us at UCA to learn how to implement the IPSE program at institutions in Arkansas.
---
Program Agenda and Registration Information
---
Agenda
Wednesday, November 1
6:00 pm – 8:00 pm
Opening Reception Meet & Greet
Hosted by UMID-BRIDGE
Hilton Garden Inn Lounge – Conway
9:00 am – 4:30 pm
 Workshop
---
Registration and Meals
Registration and meals are provided by the generous donations of UCA and UMID.
Host Hotel
Hilton Garden Inn, Conway
805 Amity Road
Conway, AR  72032
$96.00 per night, single/double occupancy,  includes freshly prepared breakfast.
Use Event Name: Intellectual Disabilities Summit
---
For more information, contact:
Dr. Shaneil Ealy, Assistant Vice President
Outreach and Community Engagement
501-450-5275