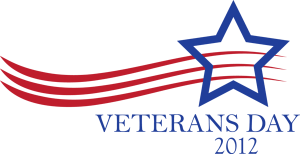 The University of Central Arkansas and the City of Conway are hosting the 15th Annual Veterans Day Celebration on Friday, November 9, 2012. The free event will be held at the UCA Practice Field next to Estes Stadium at 11 am.
Major General William D. Wofford, Adjutant General of Arkansas National Guard, the guest speaker for the event, understands firsthand what it takes to be a veteran. "It is important that we take time on Veteran's Day to recognize and thank our men and women in uniform for the freedoms we enjoy.  As we go about the challenges of our daily lives we often lose sight of the sacrifices that are made on our behalf by the Soldiers, Sailors, Airmen, and Marines deployed around the world."
The celebration will include food, music and a ceremony. Companies and organizations that support, hire and provide services for Veterans will be present to provide information.  Alyse Eady, of Todays THV and former Miss Arkansas, will perform the national anthem.
The American Red Cross will be conducting a blood drive and the Be the Match National Marrow Donor Program will be on site from 10 a.m. to 2:00 p.m.  The public is encouraged to participate in these efforts.
To show your support and reserve your blood donation time, visit the American Red Cross website and enter 'UCA' in the Sponsor code.
For more information, visit http://uca.edu/outreach/veteransday.