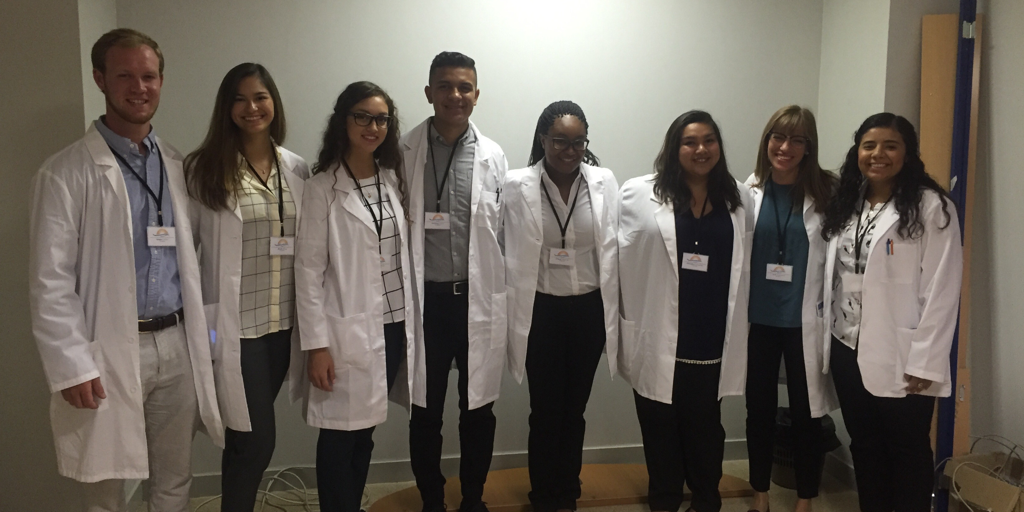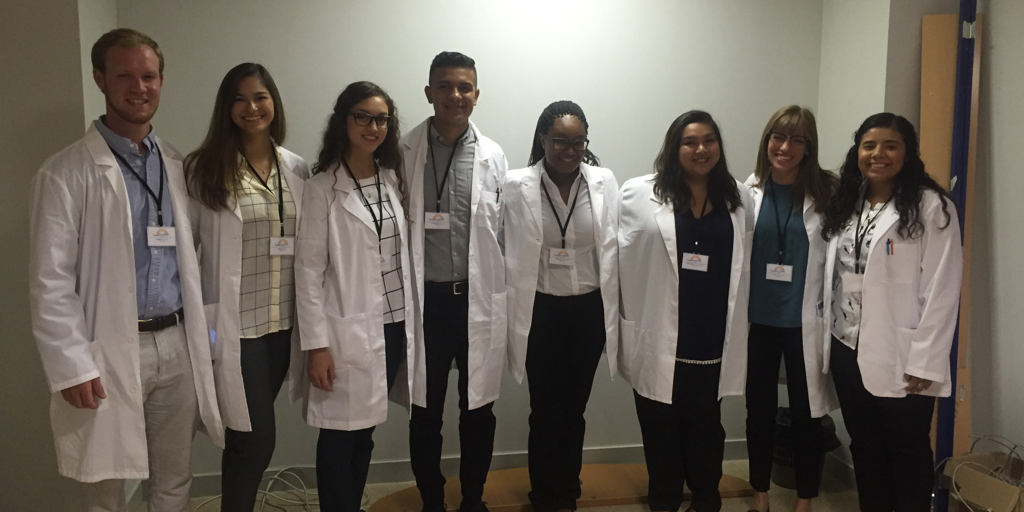 I left the Houston airport on a Wednesday with two friends, Nicole and Pristine, headed for Madrid. After one connection, a 3-hour layover turned to 7 due to "a sensor malfunction," and a 10-hour plane ride, we were finally in Madrid to experience not only the public healthcare system in Spain, but also the Spanish lifestyle. That night we went to Madrid, ate the traditional Paella, and absorbed every snitbit of Spanish culture we could absorb. After riding the subway back to the hotel, my friends and I prepared ourselves to go to our city where we would be shadowing, Talavera de la Reina. After an hour and a half bus ride we finally made it, we met our site coordinators, David and Sabella, and went up to our rooms to conk out for a few hours.
The next day we started in the hospital and my first rotation was cardiology. I was able to watch several procedures including an esophageal sonogram and an electric shock therapy in order to fix an irregular heartbeat problem. While working in the cardiology department I realized how different the public system in Spain is from the private system in the U.S. While shadowing my internal medicine doctor the second week of my internship, I realized doctors in Spain spend much more time with their patients and have a lower patients-to-doctor ratio than the U.S. On a normal day one doctor had 8-10 patients while in the U.S. a doctor doing rounds would have upwards of 20. Although both of these systems worked, I realized that many of the patients in Spain had much more time with their doctors and had a more personal relationship. I believe this personal relationship was vital in the Spanish community in order to establish the trust between doctors and patients, while in the U.S. it is not as vital. During my third week at the hospital I shadowed orthopedic surgery and saw several knee replacements, carpal tunnel repair surgeries, and even a hand realignment surgery. One thing I found interesting is that the hospital in Talavera had very limited resources and didn't have simple equipment or as new of equipment as hospitals in America.
While in Spain, we also went to Salamanca, Toledo, and Las Lagunas de Ruidera. In Salamanca, I was able to experience one of the oldest cathedrals in Spain, being over 700 years old and having experienced damage from a major earthquake in Lisbon, Portugal, over 200 miles away. Huge cracks in the walls exemplified the age of the building and the damage from the earthquake. After leaving the cathedrals we went to the University of Salamanca, one of the most prestigious universities in Spain and one of the oldest in the world. Walking through the university with classrooms dating back to 1600 gave a sense of knowledge and learning about what happened while students sat in the scorching heat listening to professors. The trayed ceilings gave a sense of the Muslim culture that was in Spain before they were pushed off the peninsula.
After this first excursion Nicole, Pristine, and I started to become good friends with two of the other people in our group Leah, from Florida, and Christian, from California. We all began to hang out outside of our hospital and began to explore Talavera. We got several weird looks with Leah and I being extremely white and Pristine, Nicole, and Christian having darker skin tones, but I think every person in Talavera knew we were "los estudiantes Americanos," the American students. Although I expected for some people to be very rude to us, since a lot of Spaniards do not like Americans, it turned out that most everyone accepted us and even taught us all about their culture through tapas, siestas, and staying at the dinner table for hours talking about random nonsense.
My favorite memory is when our group went to the salsa/bachata "discoteca." Whenever we walked in everyone looked at us like we were a group of crazy Americans that didn't know what they had gotten themselves into. Although I am terrible at dancing, Pristine and Christian, both coming from Latino heritage, taught me and the other people in my group how to bachata and salsa. At the end of the night all of the older Spanish people in the discoteca were coming over to dance with us, especially Pristine and Christian, since they were the best dancers in our group. Then, they all laughed as we danced together, looked dumb, and sang to the music.
Another great moment is when we all went to Madrid and had to find an AirBnb, all while having no data, connecting to public Wi-Fi, and then scrambling, laughing, and running down subway tunnels with our loaded backpacks in order to catch our trains. Although there were many good times in Talavera there were a couple of tense ones as well; such as the time I got mad at Nicole and Pristine for getting off the bus at the wrong stop and then me feeling bad for yelling at them. After our shadowing experience was over we all sat quietly on the train to Madrid, reminiscing on the good times we had over the last three weeks. The next morning we sat in the airport terminal, I really thought about turning around and staying another week, and then got on the plane, unready to come back to the U.S. Throughout this experience the culture of Spain and their healthcare system helped me to look inward on myself, who I want to be, as well as help to change things about my own life.