The Faculty Senate is one of the primary institutions for effective faculty governance and represents more than 550 faculty at UCA.
There are twenty five senators, three elected from each of the six academic colleges, six elected at-large from the entire faculty, and one representing part-time faculty. The four Senate officers are elected by the Senate itself.
Officers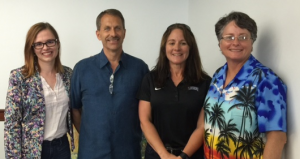 Secretary/Treasurer
Kim Eskola, CHBS
President-elect
Taine Duncan
Irby 118
Parliamentarian
Steven Forbush
PT Center 327
Senators
College of Business Administration
College of Natural Sciences and Mathematics

College of Liberal Arts
College of Education

College of Fine Arts and Communications
College of Health and Behavioral Sciences
At-Large Senators
Senator for Part-Time Faculty
TBD
* Indicates senators serving second consecutive term and are thus term limited.
** Indicates senators filling out remaining portions of another term. They can run 2 more times.
Last updated: April 26, 2016