Entrepreneurship in Arkansas- Tips and Tools
Speakers include Rep. Warwick Sabin, Patricia Brown, Matt Hampton, and Jeff Amerine.
Rep. Warwick Sabin  
Warwick Sabin is the Executive Director of the Arkansas Regional Innovation Hub. Previously he was publisher of the Oxford American magazine, director of development for the Clinton Foundation, and worked on Capitol Hill, at the White House and Foreign Affairs magazine.  Warwick also serves in the Arkansas House of Representatives, where he was elected Chair of the 41-member bi-partisan Freshmen Caucus for the 2013 General Assembly.
For full bio, please click here.
Patricia Nunn Brown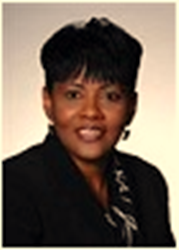 Patricia Nunn Brown is Director of the Small and Minority Business Division (SMBD) and is responsible for policy and oversight of the State's Minority Business Enterprise (MBE) Program. She coordinates MBE Program accountability activities with over 150 State agencies and institutes of higher education, while working with Arkansas' business community to expand opportunities for minority–owned firms. Prior to her work with SMBD, she  spent many years at the AEDC in multiple roles, including administration, research, prospect development, and business development.
For full bio, please click here.
Matthew Hampton
Matthew Hampton is a local entrepreneur with nationwide experience. His work in developing entrepreneurship opportunities for young people has garnered attention from both the corporate world and government, including the Clinton White House. Matthew and his wife Maria founded Elevate, a program to help youth learn and develop their own businesses and most recently created the mobile application, makePAPER, an online platform for youth entrepreneurs.
For full bio, please click here.
Jeff Amerine is a key leader in building a lasting tech-focused venture/start-up ecosystem both in Arkansas and nationwide. As the director of UA Technology Ventures, he leads the commercialization of world-class research, with a special emphasis on talent development, attraction and retention, and capital formation. He also teaches entrepreneurship at the Walton College of Business and serves as a consultant to a state program called Innovate Arkansas, which creates and supports a knowledge-based economy in Arkansas.