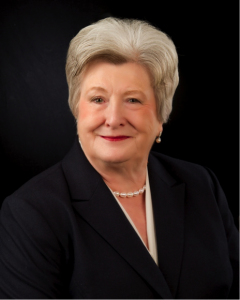 Mrs. Tommie Sue Anthony recently endowed a fellowship for gifted education candidates at the University of Central Arkansas. The fellowship will be used to support tuition, travel to national conferences, books, and/or other relevant student support to students pursuing graduate studies leading to gifted education certification, Master's degree (M.Ed.), Education Specialist (Ed.S.) degree, or Ph.D. in Leadership Studies with a cognate in gifted education.
Ms. Anthony was honored as the 2014 UCA Distinguished Alumni this past spring. She is a two-time graduate (BSE-1963, MSE-1973) of UCA. She is the Immediate Past-President of the Arkansas Advanced Initiative in Mathematics and Science, Inc. (AAIMS).
Before becoming the President of AAIMS in 2007, Ms. Anthony was the Director of Talented and Gifted Programs for the Pulaski County Special School District from 1983-1998.
Applications for the fellowship will be accepted in the spring for the 2015 fall term.