Financial Aid
Due to the inclement weather that occurred on and around 2/16/15, the existing 2015-2016 Academic scholarship deadline of February 17, has been moved to Friday February 27, 2015.  Below is a breakdown of the additional date changes.
2015-2016 Academic Scholarship Deadline – 2/17/15
- ACT test scores, high school transcripts, and full admission must occur by 2/27/15
- See website for full details of eligibility requirements
http://uca.edu/scholarships/prospective-students/
Acceptance Deadline – 3/13/15
- The last day to accept scholarship offer
- On 3/14/15 all award offers that have not been accepted will be cancelled
Upgrades – 3/2/15
- Upgrade process will begin for those qualifying on 3/2 with final acceptance of award 3/13/15
- Must meet 2/27/15 deadline to qualify for upgrade
- All offers that have not been accepted by 3/13 will be cancelled on 3/14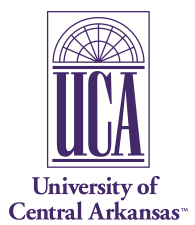 Student Financial Aid works closely with incoming and continuing students to help them fund and achieve their educational endeavors.
Please take a few moments to familiarize yourself with the various financial aid programs handled by our office.
We adhere to the UCA Code of Conduct for Education Loans.
Mission Statement

In support of the university mission statement, the Student Financial Aid Office is dedicated to assisting our diverse student population in accessing aid programs to achieve their educational goals. The office strives to remove financial barriers for prospective and current students by providing financial resources in a positive and professional manner while complying with federal, state and institutional guidelines.